Designed by Leicester architect William Rushin, built 1862-65
This was the home of Josiah Gimson; owner of the well know Leicester engineering firm Gimson & Co.
It was the childhood home of Ernest Gimson, the famous Arts & Crafts designer
New Houses on New Walk
New Walk was laid out in 1785 as a pedestrian walkway, between what is now Welford Place and Victoria Park. In the 1860s, Leicester architect William Rushin designed and built houses on land he bought along New Walk. 4 Belmont Villas was one of his designs, built between 1862-1865. It was bought by Josiah Gimson, owner of the Leicester engineering company Gimson & Co.
The Gimson Family move to Belmont Villas
Josiah Gimson married Elizabeth Orton Farmer in 1843. They had five children together before Elizabeth died in 1857. The next year Josiah married Sarah Ansell. They went on to have eight children. Josiah, Sarah and their children moved to 4 Belmont Villas in 1870. Josiah lived there until his death in 1883. Sarah stayed on at Belmont Villas with her stepdaughter Sarah and her four surviving children: Sydney, Ernest, Percy and Margaret.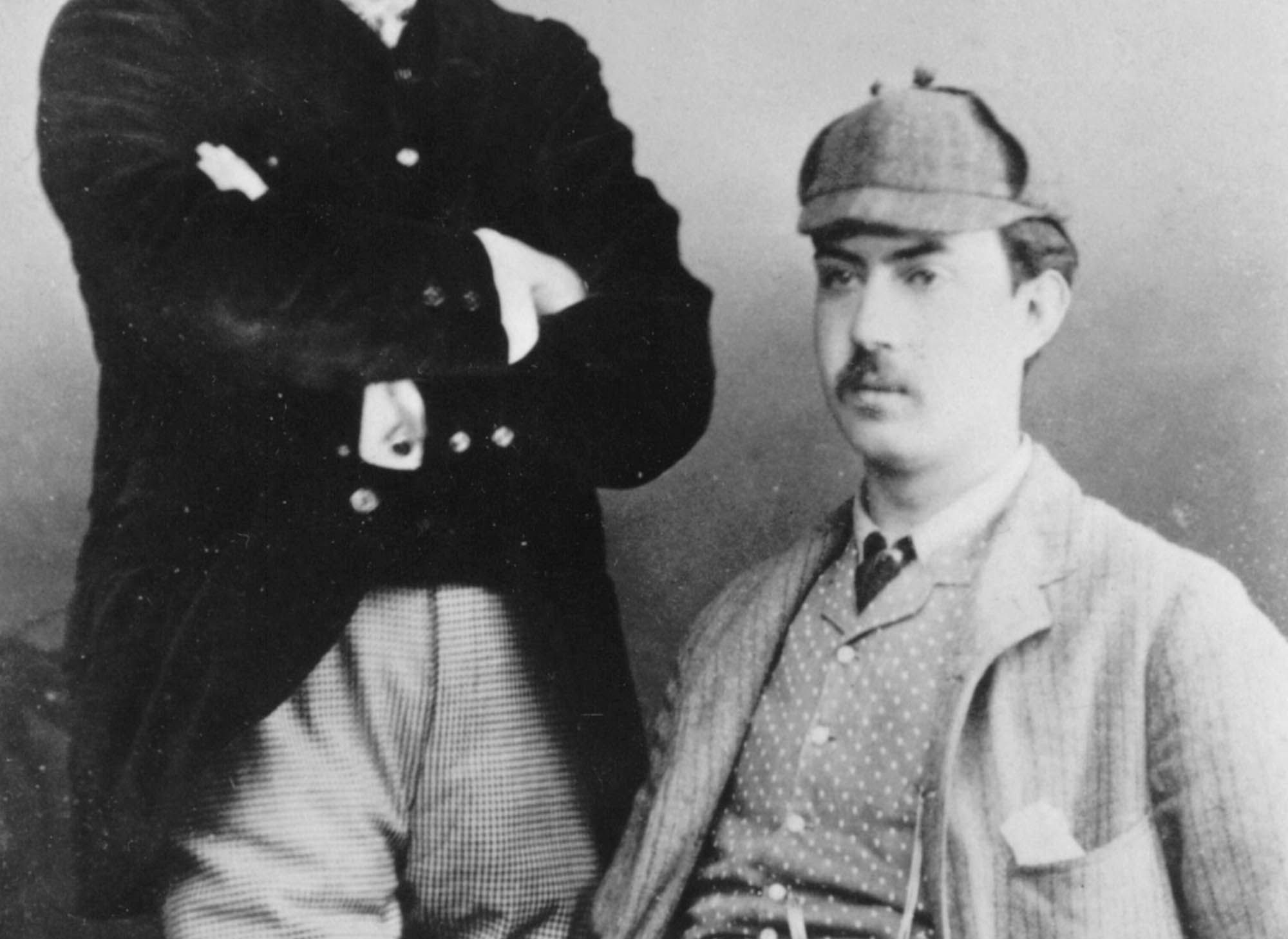 Ernest Gimson the Designer
Ernest lived at 4 Belmont Villas with his family. He became a very successful designer, architect and craftsman. He was a important part of the Arts and Crafts design movement. Leicester Museums & Galleries have objects made by Ernest. His sister Margaret continued to live at the house until it was sold in 1960. 4 Belmont Villas is now part of the Belmont Hotel. The blue plaque, celebrating Ernest, was unveiled by his great-nephew Donald on 21 December 2009.
Find out more about the life and works of Ernest Gimson on our dedicated website 'Ernest Gimson and the Arts & Crafts Movement in Leicester.'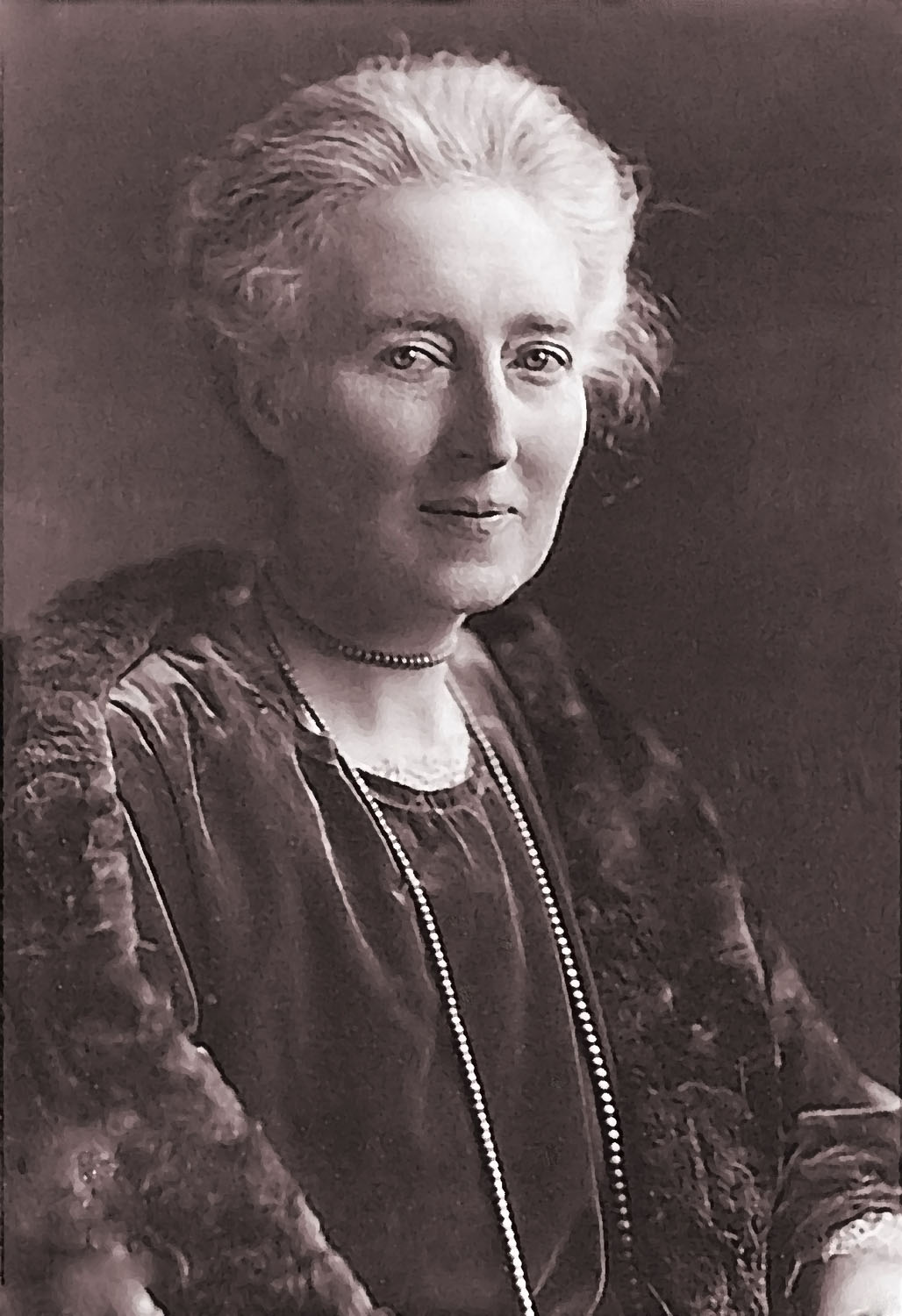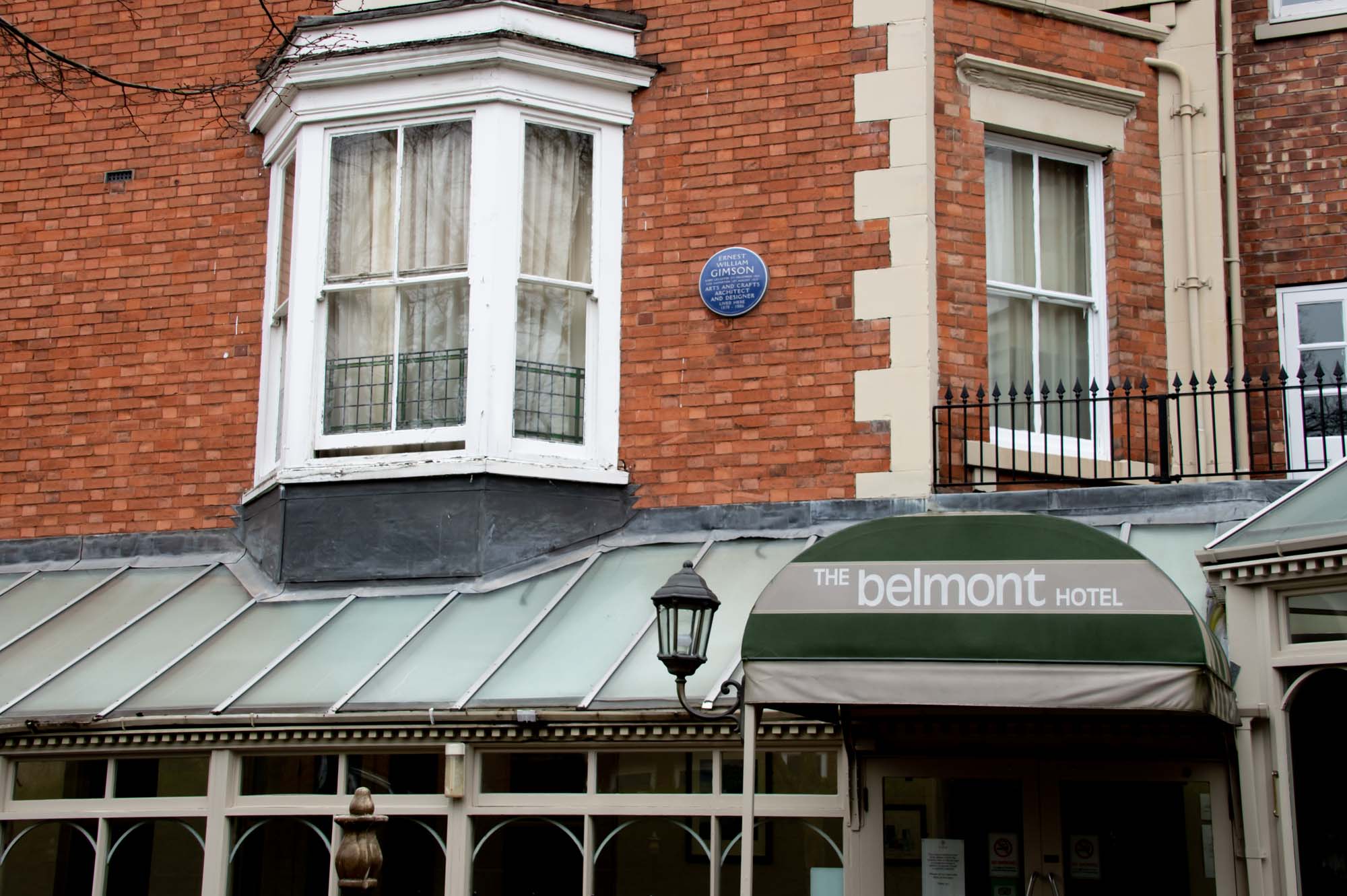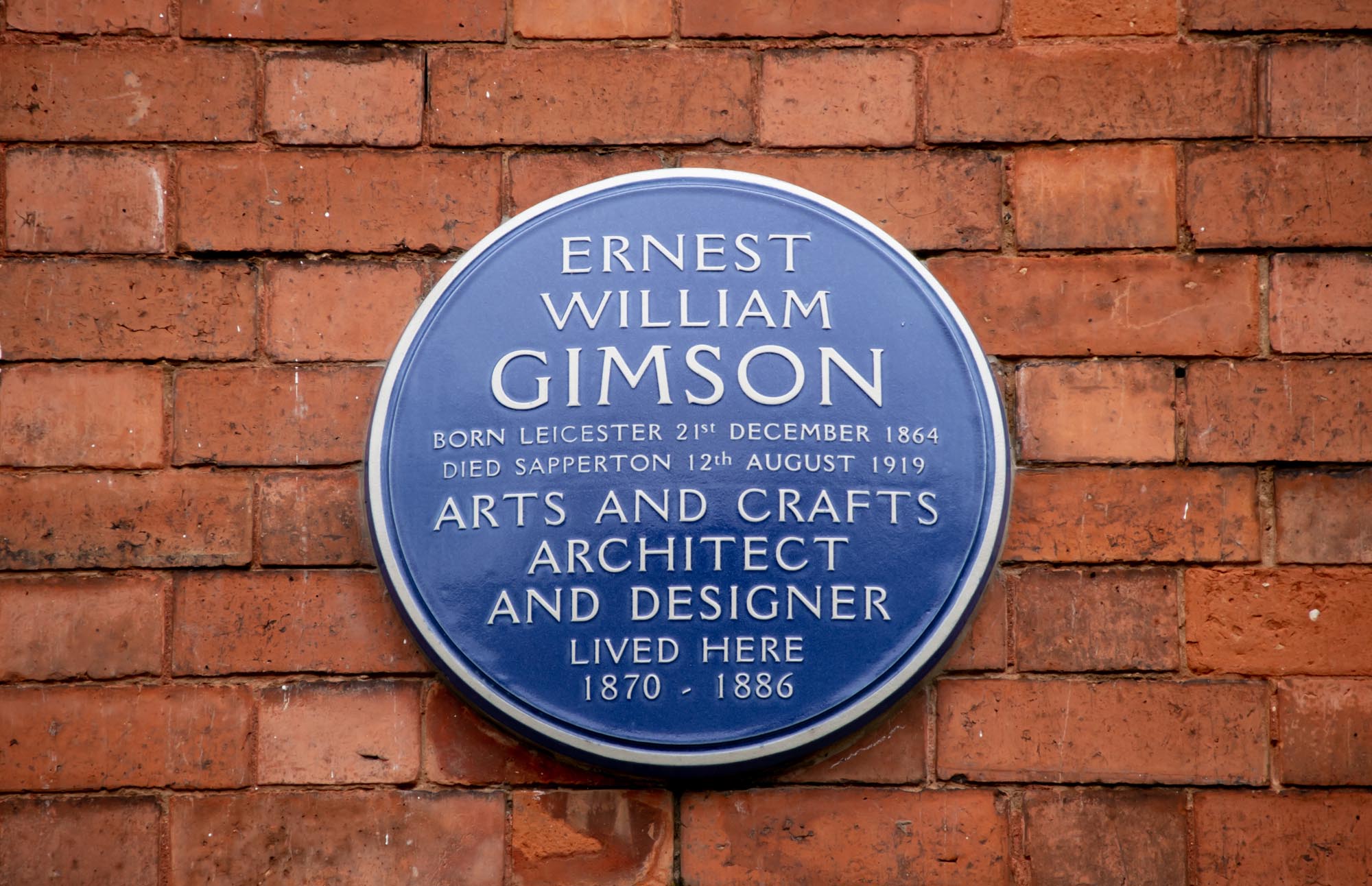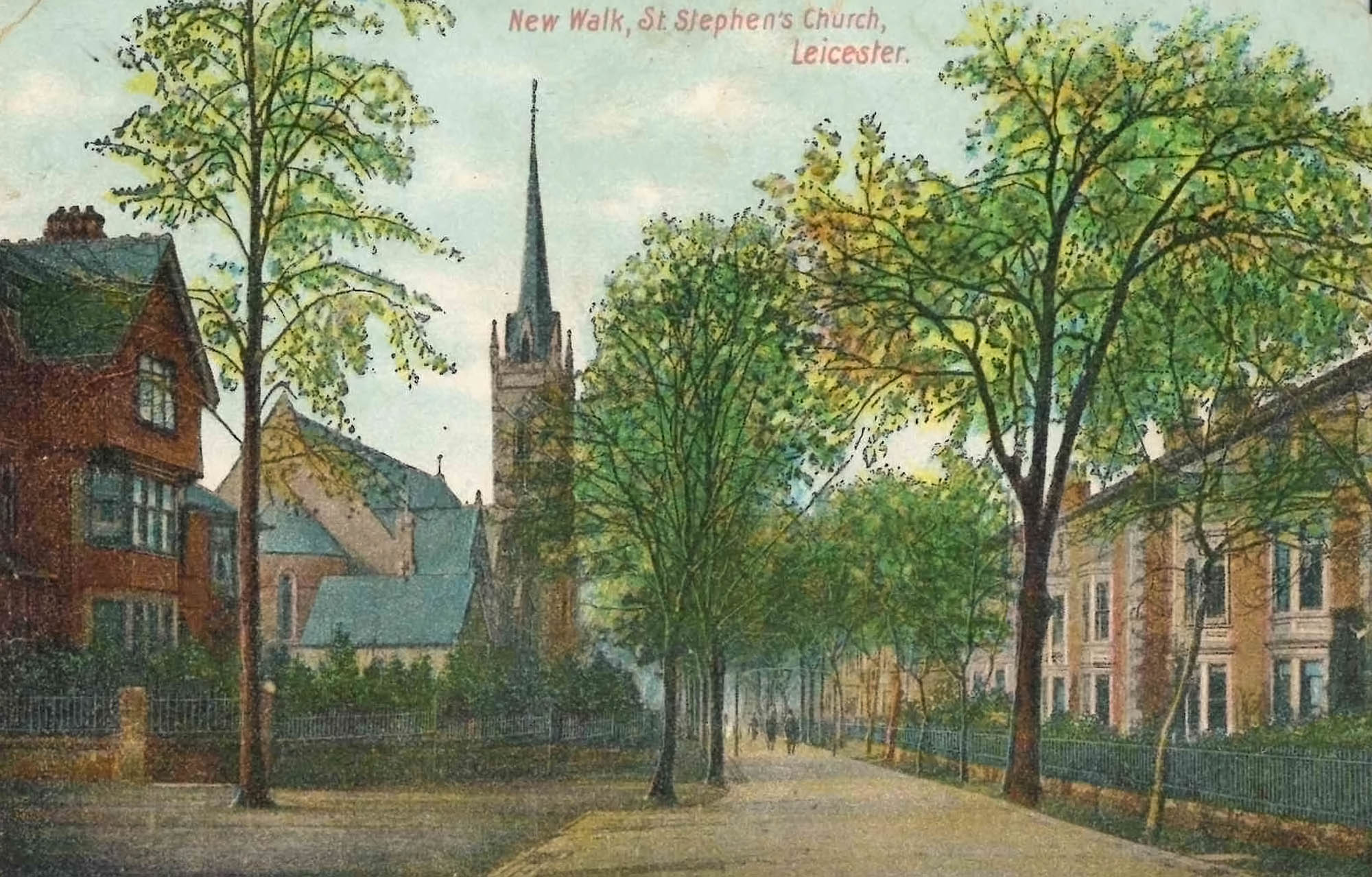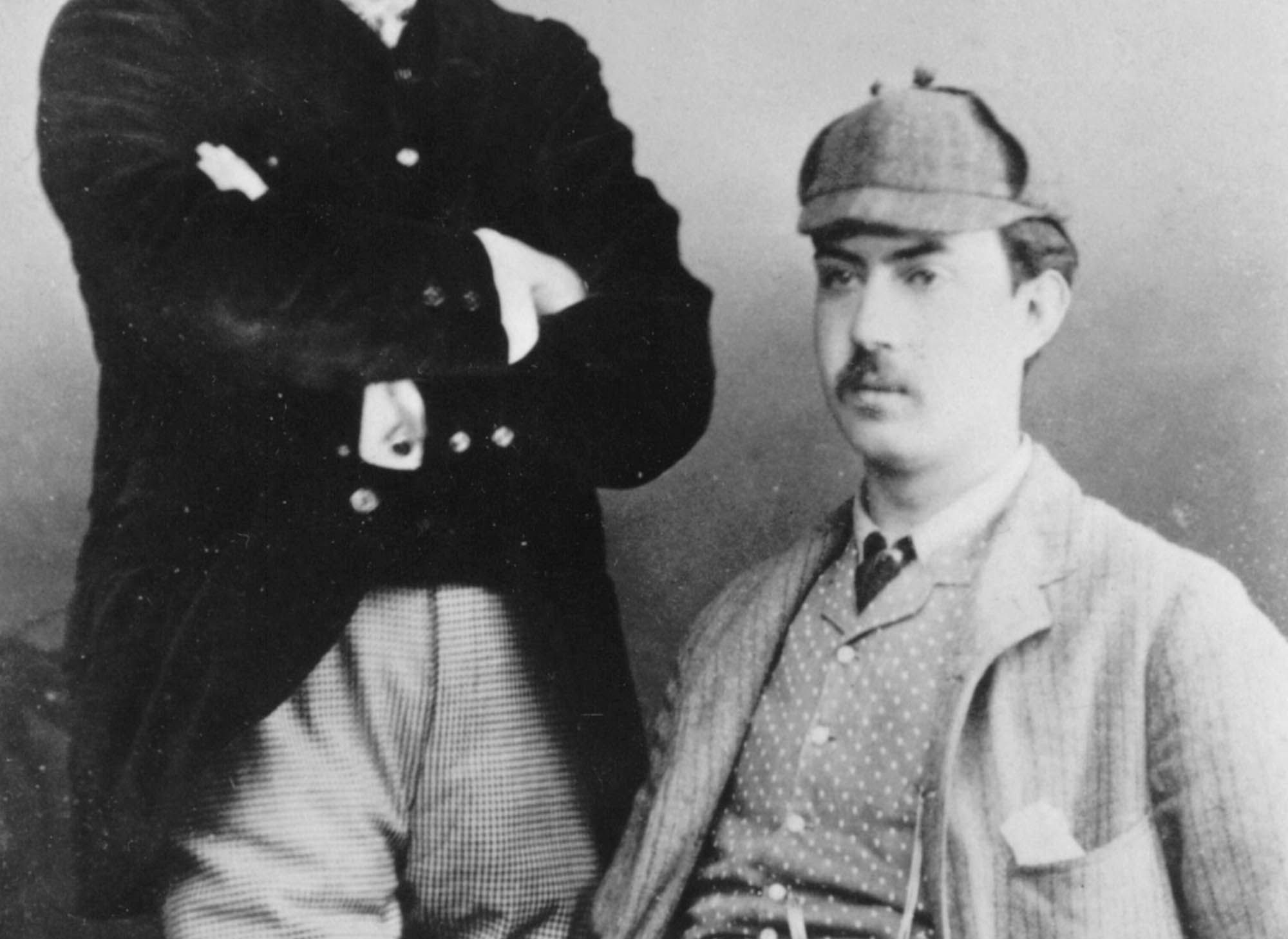 Roman Leicester
(47- 500) A military fort was erected, attracting traders and a growing civilian community to Leicester (known as Ratae Corieltauvorum to the Romans). The town steadily grew throughout the reign of the Romans.
Medieval Leicester
(500 – 1500) The early years of this period was one of unrest with Saxon, Danes and Norman invaders having their influences over the town. Later, of course, came Richard III and the final battle of the Wars of the Roses was fought on Leicester's doorstep.
Tudor & Stuart Leicester
(1500 – 1700) The wool trade flourished in Leicester with one local, a former mayor named William Wigston, making his fortune. During the English Civil War a bloody battle was fought as the forces of King Charles I laid siege to the town.
Georgian Leicester
(1700 – 1837) The knitting industry had really stared to take hold and Leicester was fast becoming the main centre of hosiery manufacture in Britain. This new prosperity was reflected throughout the town with broader, paved streets lined with elegant brick buildings and genteel residences.
Edwardian Leicester
(1901 – 1910) Electric trams came to the streets of Leicester and increased literacy among the citizens led to many becoming politicised. The famous 1905 'March of the Unemployed to London' left from Leicester market when 30,000 people came to witness the historic event.
Early 20th Century Leicester
(1910 – 1973) The diverse industrial base meant Leicester was able to cope with the economic challenges of the 1920s and 1930s. New light engineering businesses, such as typewriter and scientific instrument making, complemented the more traditional industries of hosiery and footwear manufacturing.
Modern Leicester
(1973 – present day) Industry was still thriving in the city during the 1970s, with the work opportunities attracting many immigrants from all over the world. While industry has declined in recent years, excellent transport links have made Leicester an attractive centre for many businesses. The City now has much to be proud of including its sporting achievements and the richness of its cultural heritage and diversity.
Change time period...
Roman Leicester
Medieval Leicester
Tudor & Stuart Leicester
Georgian Leicester
Victorian Leicester
Edwardian Leicester
Early 20th Century Leicester
Modern Leicester
Continue exploring
A Place to Live

Your ultimate guide to visiting the city