Heritage Panel Project
Leicester's heritage information panels are part of the city council's Story of Leicester project, that brings to life the city's colourful 2,000-year history by remembering the people, places and events of Leicester's recent and distant past. The colourful information panels give residents and visitors to the city the chance to find out more about Leicester's extensive history from Roman times, through the Middle Ages, the city's manufacturing, engineering and transport history, the Victorian era and beyond.
The panels can be seen in shopping centres, on medieval churches, near former warehouses and in front of the city's iconic landmarks such as the Clock Tower and Corn Exchange. They can also be seen in Leicester's historic villages, including Aylestone, Belgrave and Evington.
The panels are grouped in themes to tell different chapters in the city's story, and each theme is colour-coded to make them easy to identify.
The Leicester Heritage Trail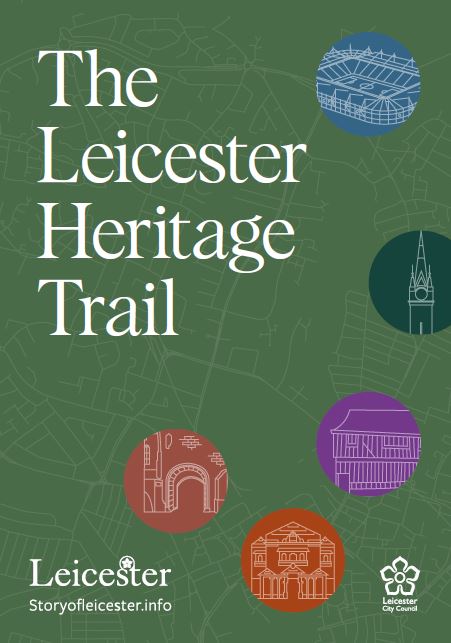 Delve in to the Story of Leicester and explore the city's heritage buildings with The Leicester Heritage Trail, free to pick up soon from the Visit Leicester Information Centre or download here.
The brochure has information about more than 175 heritage information panels installed so far, separated by theme and historical period. It also includes a Leicester map marking the heritage panel locations and a directory list, to help you find them all across the city.
Heritage Panels - Updated List
Heritage Panels Full List March 2023 PDF
All of the heritage panels that have been installed since 2014, as part of the Story of Leicester project.
This list is current as of 22nd March 2023.